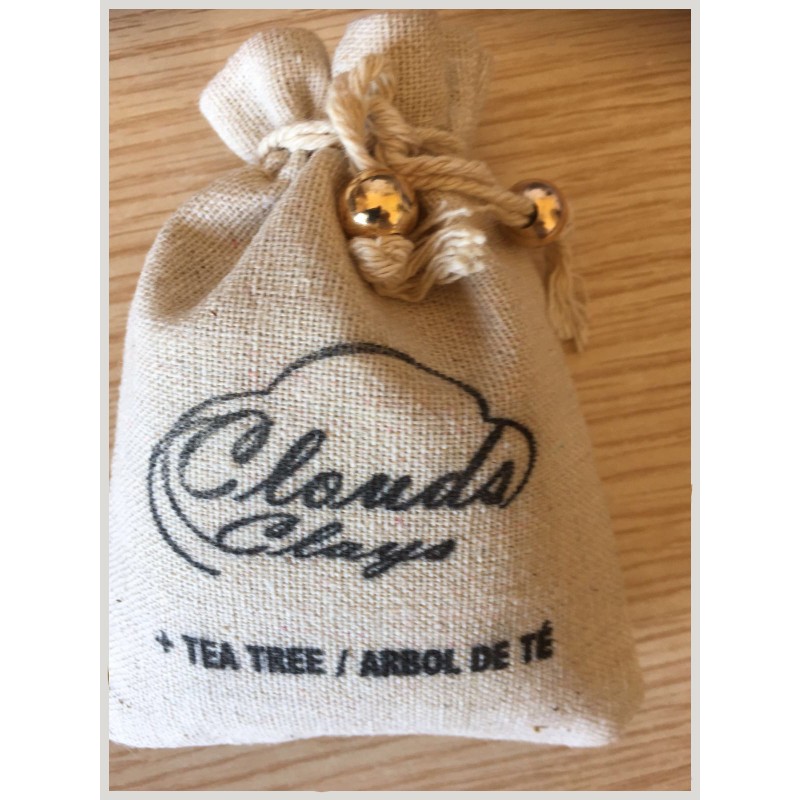  
Clouds Tea Tree Bundle
4 Clays, 1 Natural, 3 with Tea Tree Oil.
Bundle Package; Buy 3 Bags & Get 1 Free that makes 60 Face Masks
(600g fine powder)
FREE DELIVERY To Anywhere In Europe & UK and to the Majority of the World.

Your order will always be shipped the same working Day (Deliveries can take up to 14 days to some countries).

You can pay securly through SSL with a credit/debit card or use PayPal or Amazon. We now accept Crpto currencies.
If you have oily or acne-prone skin, then you need never have another bad skin day again by regularly using our best organic mud clay masks infused with tea tree oil. Eliminate premature ageing and skin breakouts, revitalise damaged skin and restore natural mineral balance to gives you hydrated, soft, and radiant skin, rich in vitamins, minerals and nutrients. The mineral-rich properties of our mud clay face masks soothes the skin following a cut, bruise, sting, or insect bite.
Boost immunity and your skincare complexion with our clearing treatment that protects yourself from skin infections as our French green clay powder stimulates blood flow to boost circulation, speeding up healing and cellular growth.
Super green clay face masks are known to be the world's most powerful facials and will not only exfoliate dead skin, but perfect for detoxing and purifying pores with our refining face masks. Best Clay masks are great for eliminating blackheads, whiteheads, pimples, zits, and spots by sucking out the dirt. Wipe out and get rid of eczema, rosacea, and take the sting out of sunburn. Brighton dull skin and unleash your inner confidence with Clouds Natural Clay Mask spa-grade treatment clays today.