With your continued help by supporting and purchasing clouds natural clay masks will not only help you and your skin, but will also help Cloud fulfil his lifelong dream to open a healing centre in Spain and to spread peace and love to the world.
The Story of Clouds Clays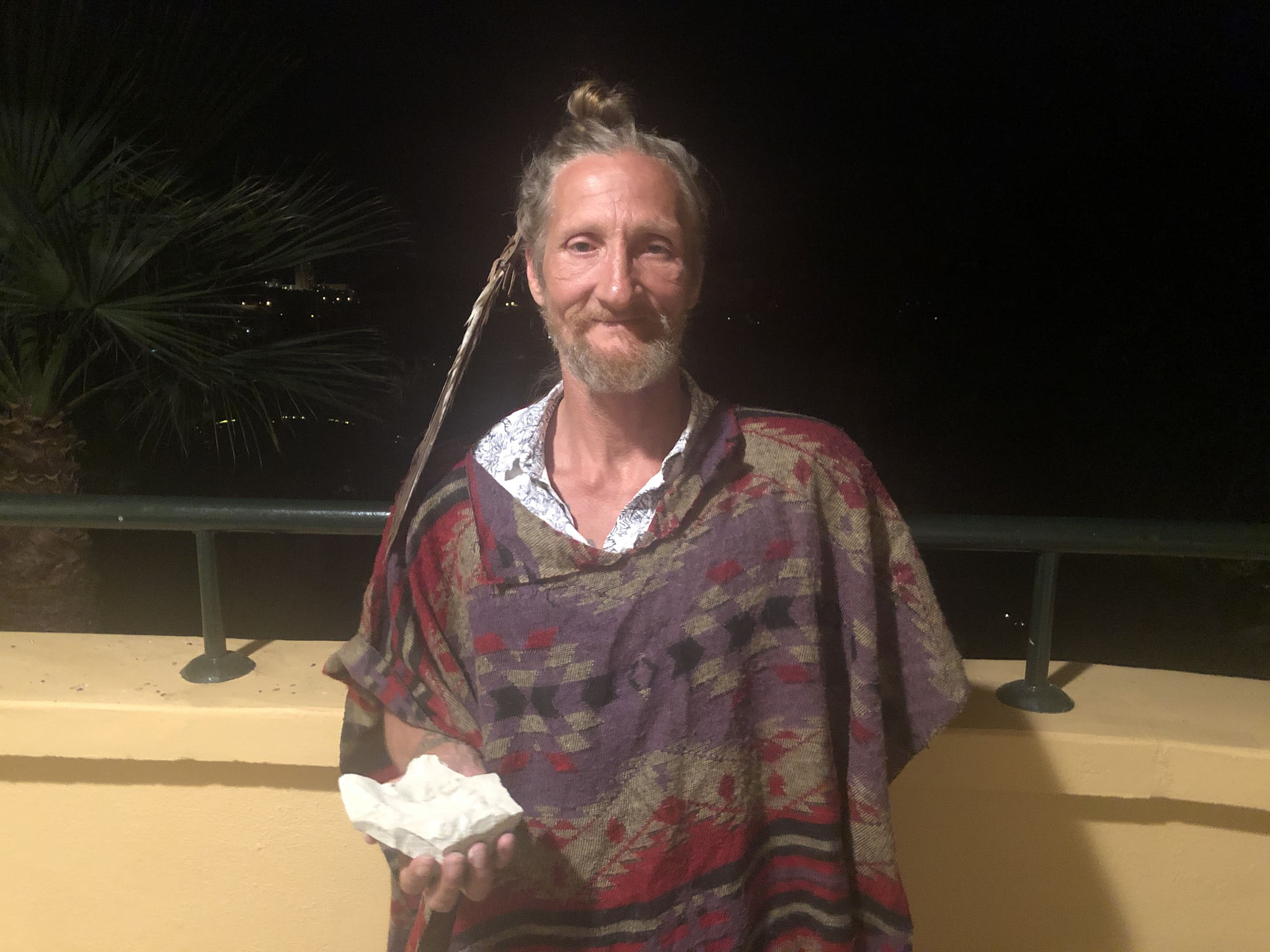 A Shamanic Healer Called Cloud Discovers One of the Best Facial Clays in the World.
Sitting in his Spanish Cave looking out to the stars. His feet submerged in a mixture of cave clay and rain water, he realises after drying his feet how incredibly soft and good his feet felt. He wondered if he covered his face and arms with the creamy clay, what the effects would be and what he would feel like.
While the organic natural clay was absorbing and drying on his face, hair and body he could feel everything tightening and felt a warmth and calmness that the clays energies gave out. After sometime he washed the Natural Clay off his skin and hair and felt incredibly rejuvenated, tighter, and his skin felt silky and smooth and so much more refreshed.
The results were stunning and Cloud's Clay's was born.